Services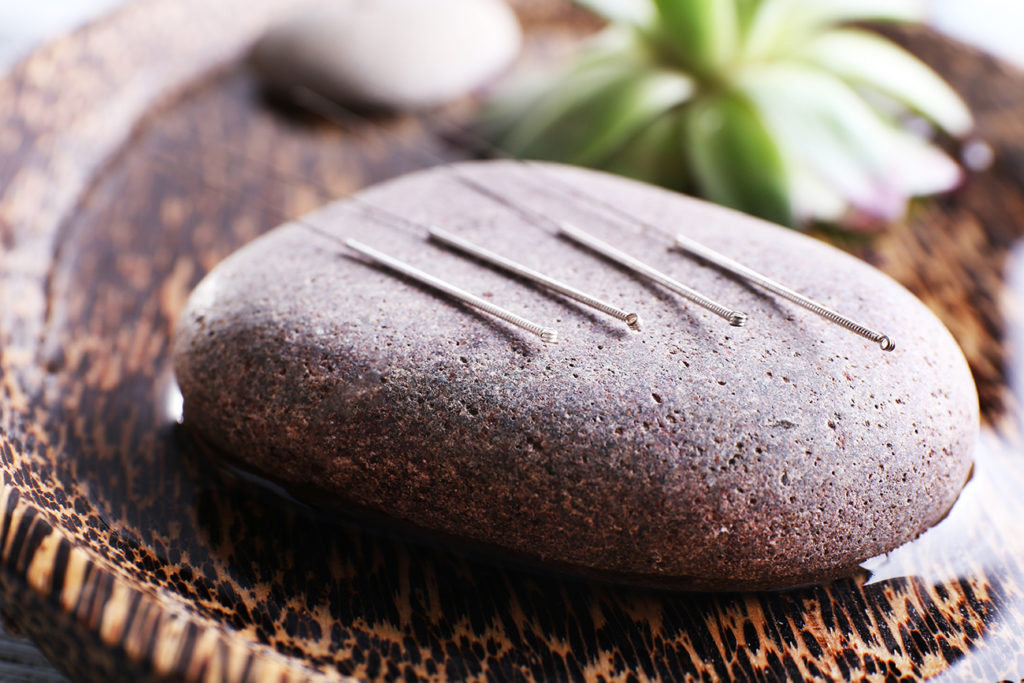 Our holistic health services include:
Acupuncture Treatment
Acupuncture is only one part of an entire system of medicine that evolved more than 3000 years ago in China. It was discovered that inserting fine needles into specific points on the body stimulated the body's innate ability to heal itself. While acupuncture techniques have been refined over the centuries, the essential theory behind the practice has remained intact. We use only single use, sterile, disposable needles. 
Herbal consults, dietary and lifestyle advice are also included in an acupuncture treatment.
Onsite Acupuncture Treatment for IVF
Selby Acupuncture works with both CCRM and RMIA to provide onsite acupuncture treatment for embryo transfer. We understand that it can be challenging to plan ahead during this process. Because we have a team of 5 providers who have all received specialized education in treating infertility, we are generally able to be available for your transfer anytime during the week.
Facial Rejuvenation
Facial rejuvenation acupuncture has been used for centuries and is deeply rooted in Chinese Medicine. This style of acupuncture benefits patients by amplifying their own natural beauty, nourishing overall skin health, decreasing severity of skin conditions, and preventing wrinkles and premature aging. Skin health and appearance comes from within. Facial rejuvenation acupuncture focuses both on the outside and inside by addressing the root cause of your concern. Our acupuncturists will also address your nutrition, prescribe herbs, and various other methods to support you on your skin health journey.
Herbal Medicine Consult
Interested in herbal medicine, and not acupuncture? We offer stand alone herbal medicine consults. We will do a thorough intake to understand your condition and prescribe herbal formulas for your treatment.
The medicinal benefits of herbs has been known for centuries. Using natural materials, such as bark, roots, leaves and minerals, herbs can strengthen the body and remove toxins. In China, herbal remedies are still the backbone of traditional medicine. At Selby Acupuncture we carry herbal formulas in pill form, powders and also have an abundant raw herbal pharmacy. Our large pharmacy allows us to make custom formulas specifically for you and your condition. By combining different herbs, we can increase the desired effects of the formula, and decrease side effects. All of our herbs are tested for toxins, including heavy metals, pesticides and other contaminants. All herbs are from countries that practice Good Manufacturing Practices (GMP), which require herbs to meet safety standards before being sold in the United States. In addition, many of the herbs are organic, and more will be added as they become available.
Moxibustion involves warming specific points on the body with an herb (mugwort, or Ai Ye). By doing this we are able to help expel cold pathogenic factors, and activate the body's Qi. Moxibustion is commonly used for cold type diseases, or stagnation
Electrical Simulation involves the use of a machine which provides gentle electric current to the acupuncture points. It is often used in the treatment of women's health, pain or paralysis, and neurological conditions.
Auricular acupuncture is the placement of needles in the ear. In Chinese medicine, the ear is mapped according to an embryo; meaning that we can address conditions occurring in the body by stimulating specific points in the ear. Auricular acupuncture is often employed for treating mood, addictive tendencies and pain management.
Cupping Therapy
Cupping is an ancient therapy which has been shown to reduce tension, improve blood flow and circulation, decrease inflammation and help calm the nervous system. A Cupping session involve the use of glass, silicone or plastic cups placed on the body using suction and negative pressure. The pull created by the suction is said to help activate the body's Qi, moving stagnant energy and removing pathogens.
Talk with your acupuncturist if you are interested in utilizing cupping in your holistic health treatment.
Moxibustion, Electrical Stimulation, and Auricular Treatment
If appropriate, we may also utilize additional holistic health services in treatment modalities including cupping, moxibustion, electrical stimulation, and auricular therapy.
Bodywork
At Selby Acupuncture, our bodyworkers have a background in a variety of modalities. Below are some of the styles that we offer- above all else our practitioners love combining their passion to support a patient's health journeys.
Shiatsu is a form of fully clothed bodywork, rooted in Traditional Chinese Medicine combining acupressure and massage. It is used to treat all types of pain, especially neck, back and joint pain. Shiatsu brings your body into balance, improving sleep, digestive issues, PMS/menopause and emotional issues.
CranioSacral Therapy (CST) bodywork benefits your entire central nervous system, it is effective for headaches/migraines, sinus congestion, jaw tension and injury recovery. It promotes a very deep state of relaxation and is beneficial to the mind, body and soul.
Reflexology truly focuses on your feet. By using pressure on different on different points of the foot we can treat the entire body, releasing tension, improving blood flow and relieving stress.
To find out more, visit: 
To learn more about our providers Click Here