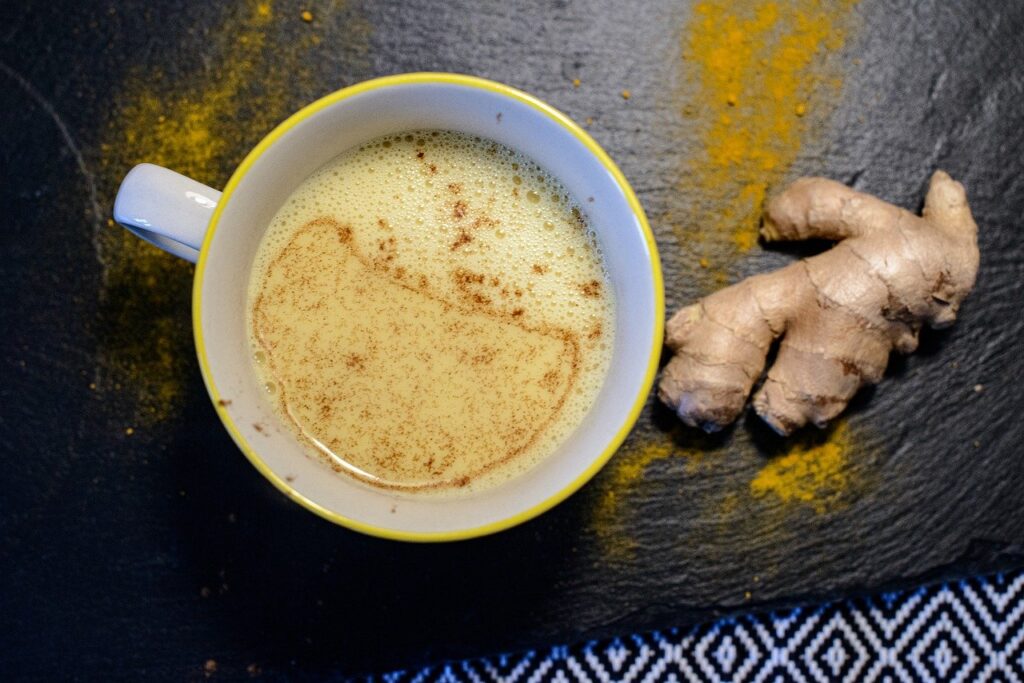 Golden Milk Turmeric Tea
This lightly spiced drink is packed with anti-inflammatory and antioxidant properties thanks to a dose of turmeric – perfect for detoxing after the holidays. A touch of honey adds just the right amount of sweetness, while the ginger and black pepper add a little heat to the earthiness of the turmeric.
Ingredients
1 cup unsweetened non-dairy milk, preferably coconut milk beverage or almond milk
1 (3-inch) cinnamon stick
1 (1-inch) piece turmeric, unpeeled, thinly sliced, or 1/2 teaspoon dried turmeric
1 (1/2-inch) piece ginger, unpeeled, thinly sliced
1 tablespoon honey
1 tablespoon virgin coconut oil
1/4 teaspoon whole black peppercorns
Ground cinnamon (for serving)
Whisk coconut milk, cinnamon, turmeric, ginger, honey, coconut oil, peppercorns, and 1 cup water in a small saucepan; bring to a low boil. Reduce heat and simmer until flavors have melded, about 10 minutes. Strain through a fine-mesh sieve into mugs and top with a dash of cinnamon. Golden Milk Turmeric Tea can be stored in an airtight container in the refrigerator for up to 5 days. Warm before serving.
Note:
Using fresh turmeric adds a clean, bright flavor to this drink, but dried turmeric can be substituted when fresh is not available. Keep in mind that dried turmeric will settle to the bottom of the mug, so stir well before drinking.
Recipe by Katherine Sacks; Epicurious