Happy 2015, everyone! As we transition into the Year of the Sheep, it is important to take a moment to understand your insurance benefits and find out whether they will cover your acupuncture treatments. Even if you are continuing the same plan from 2014, it is possible that your acupuncture benefits have changed, so it is always smart to double check. Contact us at 651-224-6678 or info@selbyacupuncture.com if you need assistance understanding your plan. We are happy to help!
If you have changed plans, please contact us with your new information prior to your visit so we can verify coverage. As a reminder, we are in-network with HealthPartners, Medica, Blue Cross Blue Shield and PreferredOne. If your insurance is through another provider, it is worth calling member services to see if you have out-of-network benefits as you may be able to receive at least partial reimbursement for your visits.
___________________________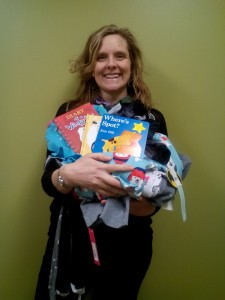 We would like to again thank everyone who contributed to our 6th Annual Pajama Program Drive! We collected 30 pajamas and books that will go directly to local children in group homes, shelters, and temporary housing facilities. Considering how far the temperatures have dropped lately, it is comforting to know that your donations will help keep several children warm at night.
Missed our drive? There are opportunities to donate year-round. Visit the Pajama Program website to start your own drive or to give a financial donation.
____________________________
We hope your 2015 is off to an excellent start, but for those days where you are not feeling your best, we are here to help. Book your next acupuncture or shiatsu appointment by calling us or booking online with your computer, tablet, or smartphone. We look forward to seeing you!