The days have gone from bright and warm to cold and crisp — which means it's time for some slow cooking! This stew can be easily be doubled, keeping you warm and fed for a few dark nights.
Ingredients
1 ½ – 2 pounds chicken breasts, boneless and skinless
1 cup quinoa, rinsed
2 large sweet potatoes, chopped
1 can black beans, drained and rinsed
1 can petite diced tomatoes
1 tsp. minced garlic
1 tsp. chili powder
2 tsp. cumin
5 cups chicken broth
Combine all the ingredients in a Crock-pot. Cook on LOW for 4 to 5 hours, or HIGH for 2 to 3 hours. (If you are unsure if the chicken is done, use a digital thermometer to check that the interior has reached 165 degrees.)
Before serving, remove the chicken, shred, and place back in the soup.
Suggestions:
— Any quinoa will do. White quinoa is the most common in stores; I especially love using tricolor quinoa in this recipe.
— Try substituting other beans. My favorite is a mix of black and white beans.
— Instead of the cumin and chili powder, use a packet of chili seasoning.
— Garnish with a mix of Italian parsley, cilantro, scallions and/or red onion.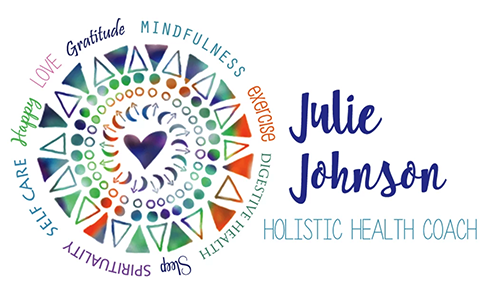 JULIE JOHNSON, Holistic Health Coach, helps clients reach wellness goals through nutrition and life balance. She offers individual coaching or group coaching sessions that support health through whole food nutrition. Clients will receive guidance, recipes, and cooking sessions to make sustainable lifestyle changes. For a free consultation, visit Julie Johnson Health Coach.
[Photo by MD Duran on Unsplash]