Meet the Team
Meet or Catch up With Lindsay O'Keefe of the Selby Acupuncture Team.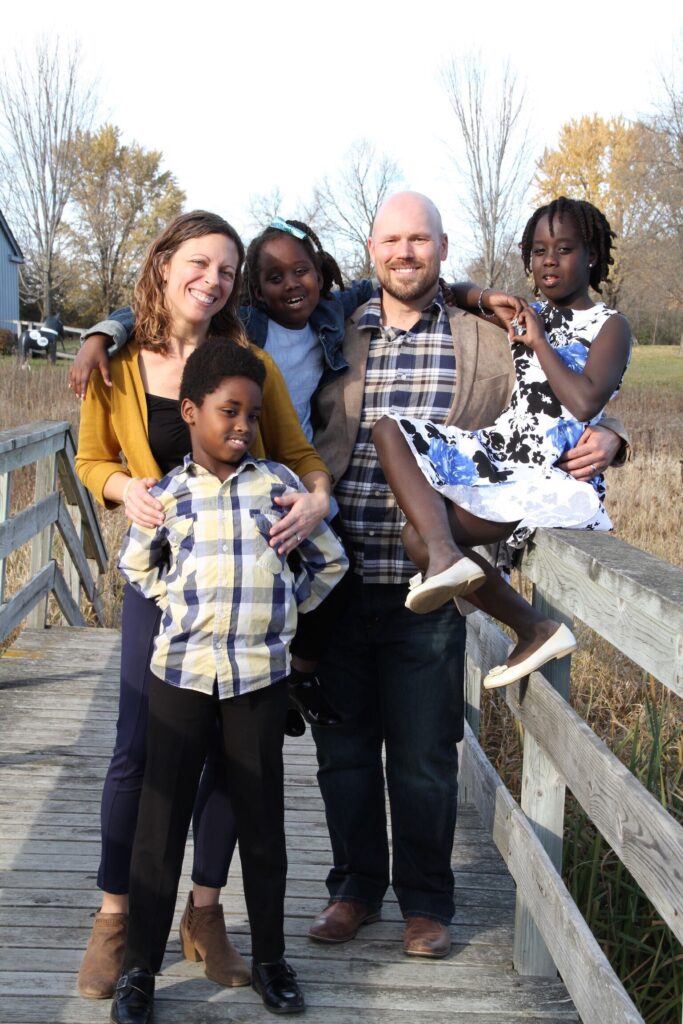 SA: What do you like most about Selby Acupuncture?

LO: I love the sense of community I feel from both my colleagues and our patients. Over the last 9 years, I have gotten to know and learn from countless of kind, generous and supportive people. Being in this environment has absolutely made me a better person.

SA: What do you like most about your role at Selby Acupuncture?

LO: I appreciate how the clinic's flexibility has allowed me to adapt my role from Office Manager to Billing Specialist based on changes in my personal life. After years of unsuccessfully trying to start our own family, my husband and I made the decision to adopt through foster care. We welcomed three incredible children into our home in November 2020, and officially adopted them this June! Even though my life took a significant change, everyone at Selby has been incredibly supportive and I am so happy to be continuing my involvement with the clinic. My role over the years has allowed me to get to know so many people going through all of the complex emotions and experiences surrounding infertility. It made me feel less alone in my journey and helped me be more vocal about a topic that so often isn't discussed.

SA: When you're not working what brings you joy?

LO: Trying to keep up with three school-aged children! Diving headfirst into parenthood has of course had its challenges, but even the smallest achievements are more rewarding than I ever thought possible. I haven't quite mastered balancing parenthood and self-care, but I'm working on it. When I do make time for myself lately, it tends to be quieter activities- yoga, reading, outdoor exercise, visiting with friends, and dates with my husband.
Pajama Drive is in full Swing!
Thanks to everyone who has already brought in pajamas and books for our December drive to support the Pajama Program.  We have already collected 20 pairs of pj's, and 12 books. We will continue to collect pajamas and books through the end of December.  There is always a need for pajamas for older kids, consider picking something up when you are out and about preparing for your holidays.  And thank you for helping us to support the community.  The generosity of our community is inspiring, and we are grateful.
Visit them at http://pajamaprogram.org to donate money or learn about starting your own pajama/book drive. It couldn't be easier!
We appreciate you!
Last week we celebrated 14 years since we first opened doors in the St. Paul location.  What better way to celebrate this anniversary than to say Thank You to our patients!   Helping you to feel better helps us to feel better too.  Your trust, kindness, and help in spreading the word about the work we do has allowed us to help many others and create healing in our community. In the spirit of celebrating the thousands of acupuncture and massage treatments from over the years we were able to give out some stones (who out there doesn't love a crystal), some treats (dark chocolate is actually an antioxidant and is very healthy…), and a drawing for a gift box full of surprises.