A bittersweet farewell.
Join us in wishing the best to two great people from our team as they move on to new pursuits: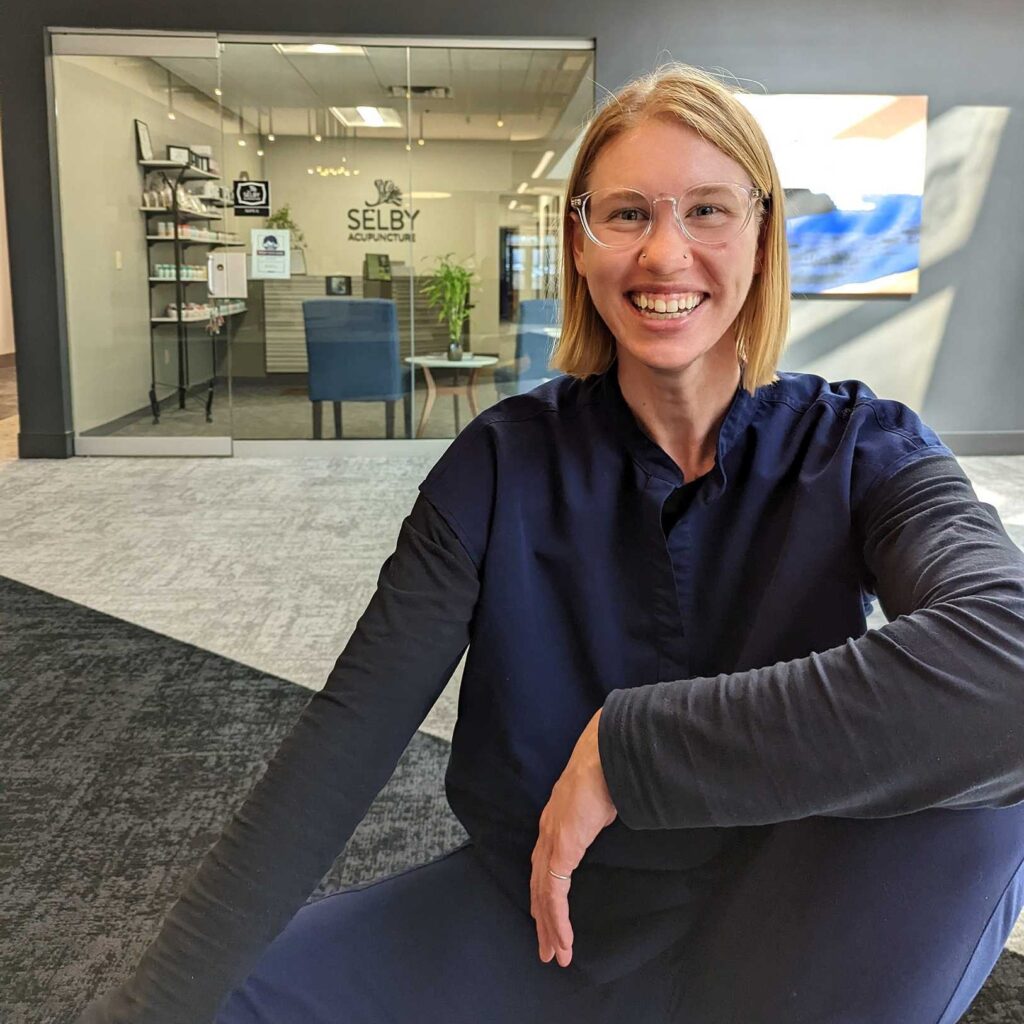 Ashely Steffensen will be stepping away from Selby Acupuncture at the end of this month.  She has brought so much to our Selby community, she is a gifted practitioner who has touched many lives, including the lives of all of us who were lucky enough to work with her.  She will be missed by all of us, and we wish her well on her next adventures.
A Note From Ashley…
 I have had truly enjoyed getting to know my clients' stories, conversing, and being a part of their healing journey. It fills me with gratitude to have had so many awesome clients pass through my treatment room. I will be eternally thankful for all the lessons they have taught me. I am an infinitely stronger provider because of experience they have gifted me.  
Tatz from our team of Patient Care Coordinators, who has been behind the desk for the last few years is off to have an amazing adventure of her own.  She will be leaving Selby Acupuncture in mid August to pursue her education in Amsterdam.  Tatz has brought to us a vibrant energy, she is brilliant and joyful, and we know everyone in the Selby community will miss her.  We have loved having her here with us these last few years, her energy and spirit will be truly missed.  Good luck to you Tatz, we can't wait to hear about your travels.

Stress Relief package special
Are you ready to have a great fall?   Do you want to not just get through your days but instead feel energized and optimized? 
Through the month of September, Selby Acupuncture will be offering a Stress Relief bonuses to anyone who purchases a package of 6 or 12 visits.  The package will include two weeks of free customized herbal formulas, herbal soup mix, and some amazing discounts from our health and wellness partners.
Get yourself ready for all the whirlwind of change that the season change brings, find amazing values from our wellness partners, and lock in our current pricing as rates will be increasing Oct 1.  Interested in learning more?  We will be sending out more information later this month! 
Fall Schedule Updates

Fall is coming and schedules can fill up quickly.  To make sure you get the appointment times that work best for you, we recommend booking them in the next few weeks.   To help make sure we you can get your acupuncture, we have a few updates to share:
Beginning September 5th, Lauren will be increasing her availability in our St. Paul location.  You can now see her Sundays, Mondays, Tuesdays, and Thursday evenings.
Beginning August 26th Julie will be adding Thursdays in Edina.  She is excited to have increased availability and make it easier to schedule appointments.  She is also opening up to new patients for a limited time, so if you know someone who would be a great fit let them know to give us a call or book online.
We are grateful that you have allowed us to be a part of your healing journey, thank you!  Enjoy your August everyone. We hope you are able to get outdoors and enjoy this beautiful place we call home.