This month we talk to Bruce Dressen of the Selby Acupuncture Team.  Bruce is the Director of Operations for the SA clinics.
SA: What do you like most about Selby Acupuncture?

BD: A few years ago, I made the conscious decision to re-center my life.
When the pandemic hit, I decided to take things a step further and explore a career change to something that would be more personally meaningful. That's when I met Julie and was introduced to Selby Acupuncture and Traditional Chinese Medicine. I love the mission and the purpose, and it allows me to apply my skills in a way that fits my inner goals.

SA: What do you like most about being an Operations Director?

BD: I love the variety of things I'm responsible for and it allows me to apply all the skills I've gained throughout my career. It's been truly fascinating to learn about Traditional Chinese Medicine and be surrounded by so many good people doing such meaningful work.

SA: When you're not working what brings you joy?

BD: My true passions are cooking, bike riding, music, and spending time with my family. Boy, does that sound cliché! I wish I could say rock climbing and skydiving but that would be me mentally, not physically!

Oh! And my dog Gus!

SA: If you could do anything you wanted tomorrow without limitations, what would that be?

BD: I would bikepack through Asia.  
A reminder to Book Ahead – Fall Schedules are filling up fast
The weather is getting cooler, and as is typical for fall, provider schedules are getting busier! We encourage everyone to book ahead, if possible, to reserve appointment spots. We just need 24 hours' notice for any changes or cancellations.
Give us a call at 651-224-6678 (St. Paul) or 952-303-4115 (Edina) to schedule your next visits today! If online booking is more convenient, you can use our online scheduling page.
Thank you for your continued support. We love working with each and every one of you, and are very honored to be a trusted part of your healing journeys. All of us at Selby Acupuncture wish you a peaceful and healthful October!
Herbal Soup Mix, a perfect transition to cooler weather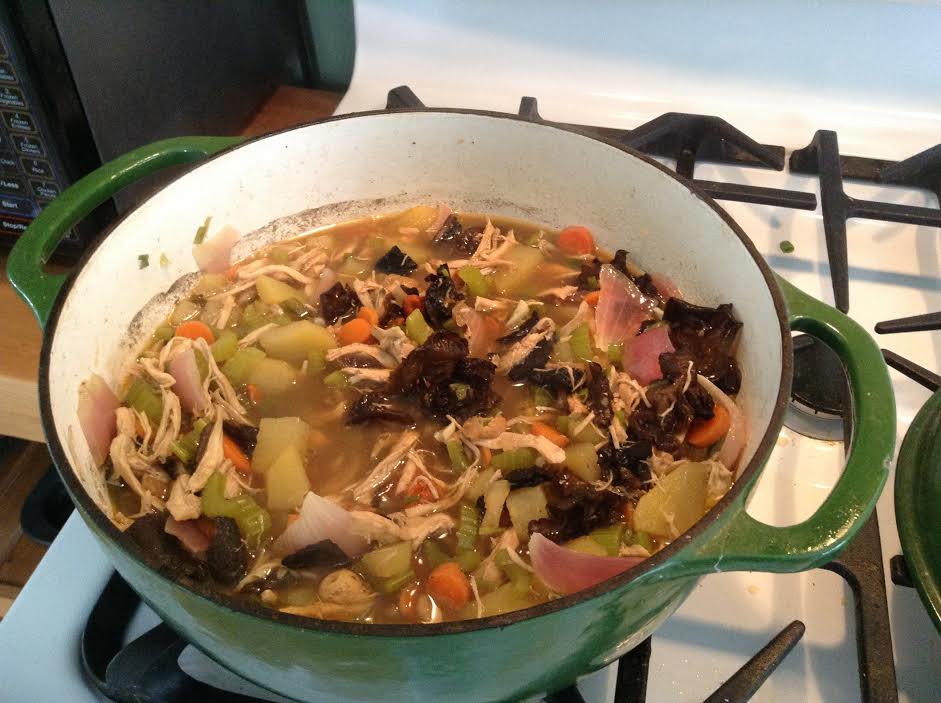 As we enter fall, the thought of a warm, nourishing bowl of soup becomes more appealing. Did you know that our clinic carries a delicious mix of raw herbs that adds incredible health benefits to a batch of bone broth? Many of you already know and love this mix for its mild, sweet flavor and because it is very easy to prepare and modify to personal tastes. It is the perfect way to stay warm and boost your immunity during the colder months!
But what herbs are in the mix, and what do they do? Here is a brief overview of some of the benefits you can expect from a single bowl of soup:
Mu Er (Wood Ear): For dry cough, dry throat and mouth and other symptoms of dryness.
Huang Qi (Astragalus): All types of Qi deficiency syndromes.
Lian Zi (Lotus Seed): For loss of appetite and diarrhea due to weak digestion. Soothes irritability and restlessness.
Shan Yao (Dioscorea): Treats Qi and Yin deficiency.
Gou Qi Zi (Lycium Fruit): For deficiency due to overwork and aging, for weak vision and for chronic cough.
Dang Shen (Codonopsis): For all types of Qi deficiency syndromes, especially with weak digestion.
Long Yan Rou (Longan): For deficiency of blood, with poor memory, heart palpitations and weakness.
He Shou Wu (Polygonium): Replenishes Jing (essence), nourishes Blood and eliminates toxins.
Prepackaged bags of soup mix are sold at both clinics, so give us a call or ask about them the next time you are in!