Stomach 36:  Zusanli or Leg three mile.
I want to write this blog post, but it has been a long day, and I am tired and not sure if I have it in me…if only I could go for another three miles….
Let me introduce you to Stomach 36, otherwise known as Zusanli, or Leg Three Mile.
Chances are, if you have ever received acupuncture, you have had the point we refer to as Stomach 36 included in your acupuncture or acupressure treatment.   Stomach 36, or Zu San Li, is a powerful and commonly used point located on the outside of your lower leg, just below the knee.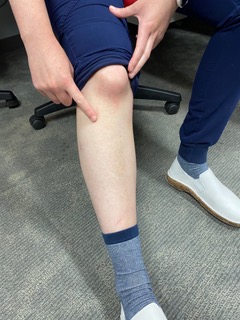 When learning this point,  we learned a traditional story: For one who is so tired and depleted and feel they just cannot continue, stimulate the point Stomach 36 and this will help them continue on for 'three miles more'. Read More
Read More
---