New Hire
Is someone you know looking for part-time office work in a fun environment? If so, let them know we are hiring! We are looking for another front desk representative who is available for two shifts a week, 10 hours total. This is a great opportunity for anyone looking to add some office duties to their resume. The full job posting can be found here.
Staff Outing
Our latest staff outing took us to a cooking class at Cooks of Crocus Hill in Stillwater. We put our culinary skills to good use by making and enjoying a Mediterranean-inspired meal. The mouth-watering menu consisted of Greek Lemon Chicken, Rosemary Butter Potatoes, Seared Broccolini with Balsamic Lemon and Spices, Fig and Goat Cheese Crostini, and Orange Olive Oil Bundt Cake. It was a fun (and delicious) night out!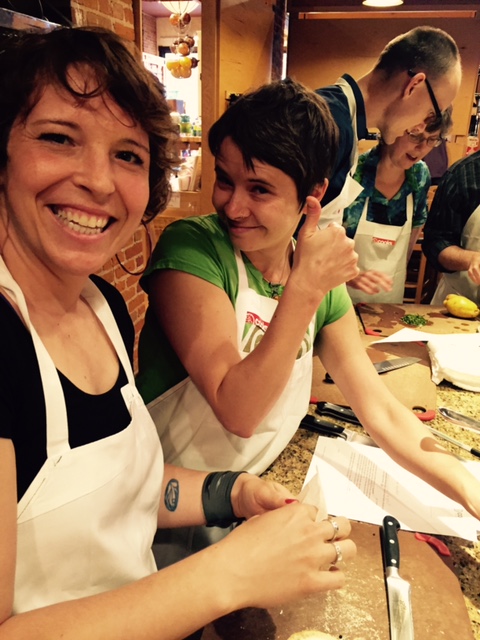 Summer Scheduling
As you all know, summer is the time to go on exciting warm weather vacations. All of us will be taking some time off here and there to play in the sun, but don't worry, we are still here for you! Our practitioners are doing a great job of filling in for each other during days off, and they all work together to ensure you are in excellent hands no matter who you see! Of course, we always encourage you to book ahead whenever possible through Genbook, in person or by calling 651-224-6678.
All of us wish you a happy and rejuvenating summer!