Annoyed that you can't see all your scheduled appointments in one place?  Wish you could access your account details easily?  We are too.  Consider this just some of the perks to the upcoming Patient Portal.  Launching July 13th:
We are so excited to share our new patient portal with you. Now, booking and managing your appointments with us will be easier than ever. Once you create a patient portal account you will simply log in to book, view, edit and manage your appointments. All of your information will be in one place so no need to worry about searching through emails to complete any outstanding forms or verify appointment details. Update your personal information, save your credit card information and more all within your account.
Patient Portal FAQ:
What does the question "Have you been to any of our clinics before" when booking an appointment mean?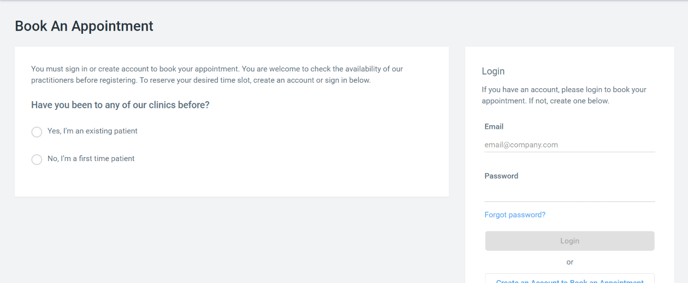 This question is asking if you have received treatment in any of our clinic locations before.
Choose: Yes if you are a current or past patient that we have seen within the last year at one of the clinics and a list of available services will populate.
Choose: No if you have never been
Read More
Read More
---